Projectomschrijving
Fusiebegeleiding
Testimonial
Guy Bodeux, algemeen directeur van de nieuwe fusiegemeente Oudsbergen, vertelt ons hoe hij de inzet van Mondea in het fusietraject ervaren heeft:
"Toen op 23 februari 2016 werd aangekondigd dat de gemeenten Meeuwen-Gruitrode en Opglabbeek een vrijwillige gemeentefusie wilden onderzoeken, vielen voor de administraties in deze gemeenten van het ene moment in het andere alle zekerheden weg. Binnen een uitbarsting van emoties moest de basis worden gelegd voor de latere nieuwe gemeente Oudsbergen. Niet evident… En waar we dachten dat bepaalde zaken uit de literatuur rond fusies en de dynamieken er rond ons zouden bespaard blijven, bleek niets minder waar.
In beide voormalige gemeenten bestond een traditie van relatief beperkte inzet van consultancy bij organisatievraagstukken. Wat we zelf kunnen, kunnen we beter, en al zeker goedkoper. Tot op vandaag bestaat dit idee. Intussen leerden we dat gierigheid en zuinigheid op dat vlak verschillende betekenissen hebben. We erkennen vandaag dat er momenten zijn in de ontwikkeling van een organisatie dat we niet steeds vanuit onze eigen positie alle rollen kunnen opnemen of waarmaken. Zo waren er momenten dat we vaststelden dat je in discussies niet onderwerp én procesbegeleider tegelijk kan zijn, en dat je deze laatste rol best overlaat aan een externe. Ook waren er periodes dat medewerkers op cruciale functies uitvielen of de onderneming verlieten, en dat je tijdelijk moest kunnen borgen dat de 'tent open bleef', of bepaalde essentiële projecten niet stilvielen. Tot slot vroeg een fusie natuurlijk ook heel veel managementvermogen, en was je in dergelijke veranderingsomgeving niet steeds in de mogelijkheid van deze voldoende in huis te hebben.
Het partnerschap het Mondea is voor Oudsbergen de afgelopen jaren dan ook van enorm belang geweest.
– En intussen moest er, in alle turbulentie en met beperkt management, een nieuwe organisatie op poten gezet worden… Hierbij kregen we Frank Truyts om ons, vanuit zijn kennis, maar ook als mens (en ook dat is nodig!), bij te staan in 4 essentiële zaken bij de ontwikkeling van een nieuwe gemeente:
De opmaak van de nieuwe BBC-cyclus
De opmaak van een nieuw dienstverleningsmodel (en huisvestingsplan)
Het opmaken van het organogram
Het vastleggen van de nodige arbeidsvoorwaarden
Vandaag ondersteunt Frank Oudsbergen vooral bij het implementeren van de nieuwe organisatiestructuur, en het ondersteunen van diensthoofden bij het uitklaren en de neuzen in dezelfde richting krijgen. Samen met Mondea bouwen we nog steeds verder aan Oudsbergen."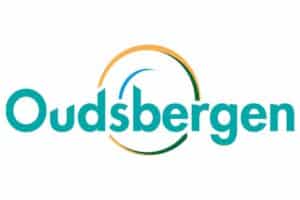 Guy Bodeux - Algemeen directeur